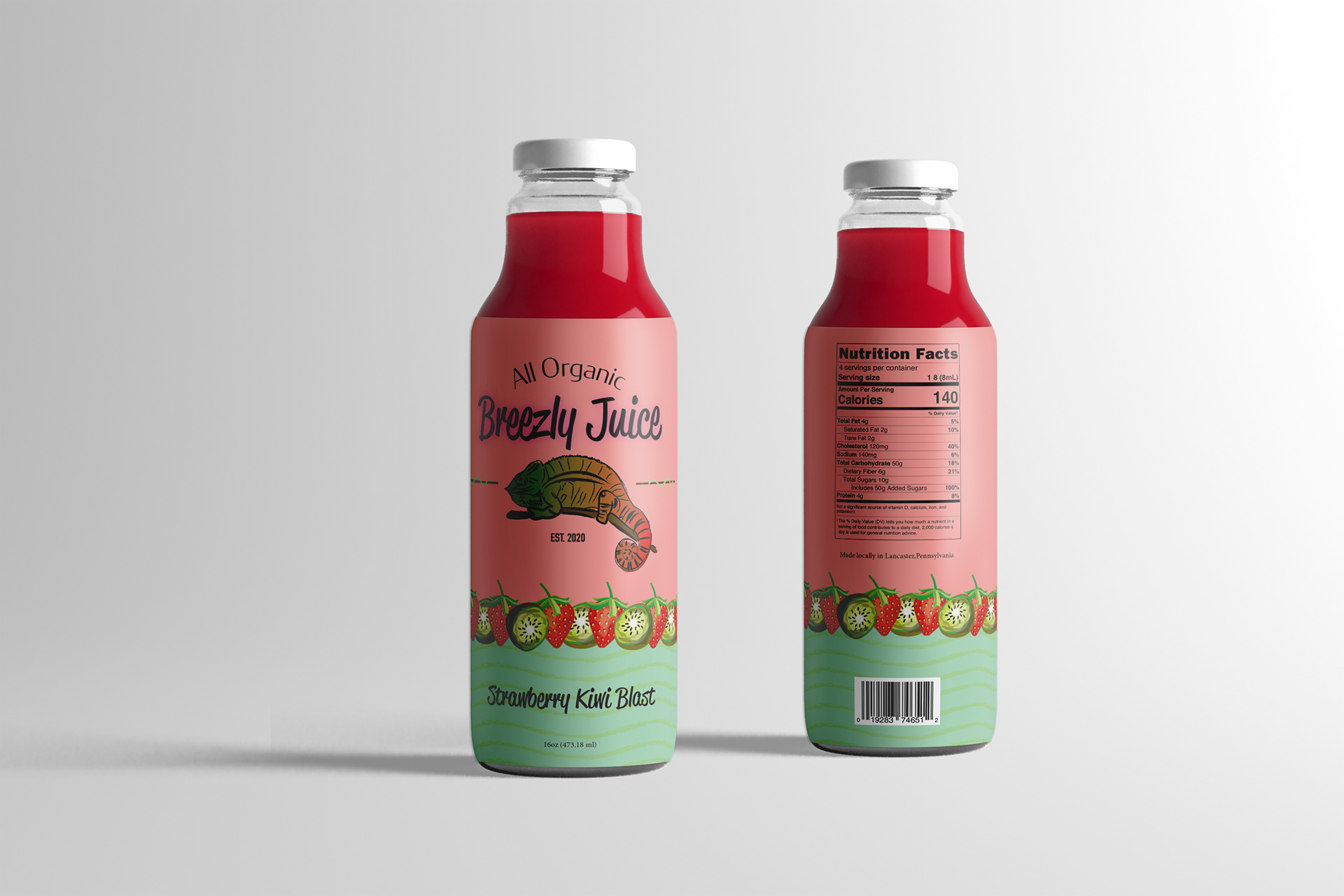 Adobe Illustrator | Photoshop
​​​​​​​
This project is directed towards creating a juice brand. The juice brand's official name is Breezly Juice and within Breezly Juice I offer a friendly brand with an amazing flavor that's for all ages. I got my inspiration from nature and used a colorful pallet to catch the customer's eye.
My idea while coming up for a juice brand was doing something out of the ordinary. I knew I wanted to illustrate something colorful and fun to reflect a flavorful juice. After thinking for a while, I decided to base it on types of lizards and then I had to make the decision of what lizard. I thought the chameleon was the best bet.  

​​​​​​​
For my process illustrating the lizards I wanted to sketch them out very freely and give them a unique funky look. In my final stages of illustrator, I added more strokes to make the lines thicker, added vibrant colors, and some more lines but I tried to make it cleaner than the sketches. It was a fun interesting process that I enjoyed very much. 

​​​​​​​
This is the official Breezly juice style guide that's 8 pages. 

​​​​​​​